The first screen you see in your repeats is your Orders page which shows everything that you have listed as your medications, how many you get and how often.
To edit existing items within your medication list click the "Edit Medication" tab which will bring you to a new page which has your doctors details and your medication list.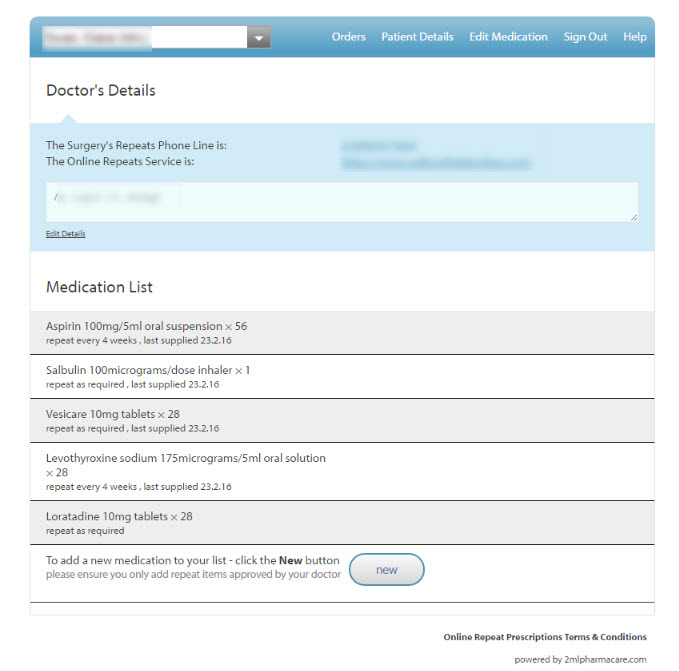 Hover your mouse over the item you wish to amend and the "Edit" link will appear.
After you click the "Edit" link the Edit Tool will open up. Amend the quantity supplied or how often the prescription is issued and then click "Save".
This short video shows you how.
Please Note
Do not amend items to quantities or cycles that have not been approved as a Repeat item by your Doctor as we will be unable to dispense unapproved items.