For your added security our system will automatically lock your account after 6 failed login attempts.
Whilst it is highly unlikely anyone would ever attempt to hack into your account, this measure prevents someone repeatedly trying to guess your password.
If you have forgotten your password, or your account is locked, please click the "forgotten password link on the login screen.
or
Click the Password Reset button on the Account locked notification pop up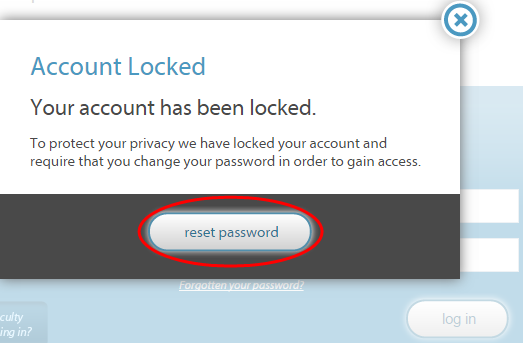 You will then be asked to provide the email address that you have previously used to login to our service.
Once you complete the password reset request you should receive a password reset email.
Click the link in the Passport Reset email and choose a new password. Your account will be unlocked and you will be taken to the login page where you will be able to login using the new password.